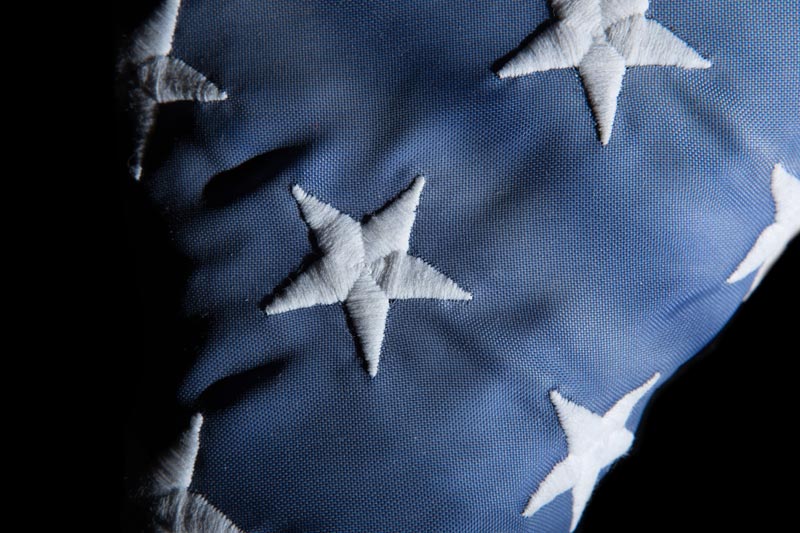 How to Properly Retire an American Flag
The American flag, or the Stars and Bars, has been in use since 1777. It has been in its current inception since 1959, with the number of stars changing as the number of states changed.
Did you know if your flag gets worn out, then you can retire it respectfully?
In this article, we will discuss how to retire an American flag without disrespecting it.
1. How to Retire an American Flag: Burning It
Okay, so you may have heard it is either blasphemous or against the law to burn an American flag. That is not quite the case.
To burn your flag patriotically, however, you will need to ensure that you fold it correctly before throwing it on the pyre.
There is a very specific way to fold the flag, that involves folding it so that only the blue background and white stars show. This process is also similar to how flags are folded when given to veterans, or their widows, to honor their service.
Once the flag is folded, then you will throw the flag on the open fire.
To ensure this is not unpatriotic, you and those with you should say the Pledge of Allegiance. You can also opt to sing the National Anthem as you watch the flag burning.
Burn the flag in its entirety.
2. Cut Up the Flag and Recycle It
If you wish to cut up and recycle your flag, you can also do this patriotically.
First, you will lay the flag on a table with the stars on the upper left-hand corner.
Then, you will cut the flag with a pair of scissors vertically. Ensure you do not cut through the stars and blue background.
After you have made that cut, make another horizontal cut.
You will be left with four pieces of the flag that you can recycle.
3. Shred the Flag
Another way to dispose of the flag is to shred it.
Take a pair of scissors and cut along the lines of the stripes, carefully making sure that you do not cut through the blue stars section.
Once you have done this, the flag is officially retired, and you can recycle it or throw it away.
4. Bury It
To bury your flag, fold it properly and then place it respectfully in a wooden box.
Dig up a small hole for the flag to be placed.
You can sing the National Anthem or say the Pledge of Allegiance as you bury the flag to evoke a respectful and patriotic feel.
All Good Things Come to an End
How to properly retire an American flag depends on what you feel is best at the time. There are many ways the flag can be respectfully disposed. Getting rid of flags when they are worn out is a great way to ensure that we keep our country's symbol looking beautiful and fresh with only flags fit to be flown.
Visit our website for a huge selection of flags, including American flags, to proudly hang on your home.
Eagle Flag is your one-stop shop for all things flag. Serving customers for more than 10 years, we're known for our affordable, heavyweight flags and our attention to detail. We're proud to offer a variety of flags, poles and hardware, bunting, and other items to help you put your pride on display! All of our flags are Made in the U.S.A.