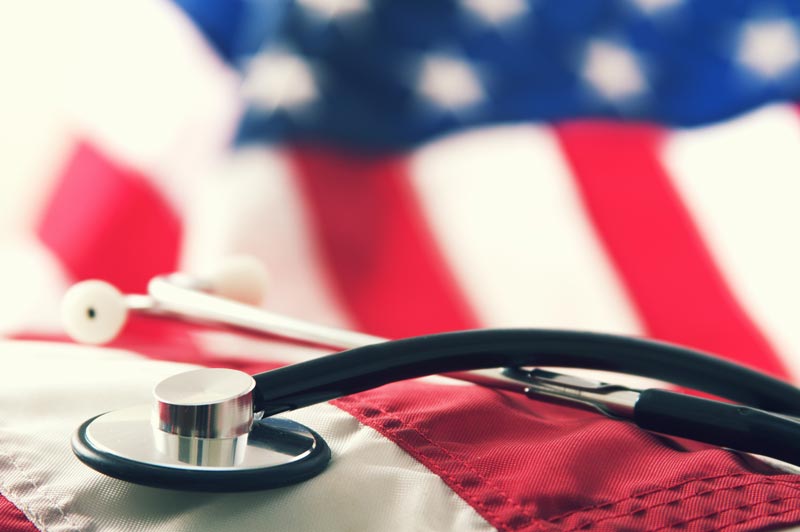 The Do's and Don'ts of Flag Care
Did you know that there have been 27 official versions of the American flag? Whether you're flying the red, white, and blue to show your patriotism, a military flag to support the troops or a state flag for local pride, it's important to take care of the flag properly.
Read on to learn about the do's and don'ts of flag care.
Do's of Flag Care
DO choose the right kind of flag. If you're going to be flying it outdoors, make sure to get an exterior flag so that it will hold up to the elements.
DO have two of the same flag, so that you can always have one flying while the other one is cleaned. This process will also save wear-and-tear on the flags.
DO inspect your flag regularly for rips, tears or other damage. If you notice a small tear, it's acceptable to mend it. In fact, it's better to do so immediately to prevent the tear from becoming larger.
DO clean your flag on a regular basis. Outdoor flags, in particular, can become dingy and discolored from smoke, dirt, debris, and airborne particles. It's usually effective to hand wash your flag in warm water and a mild detergent but check with the manufacturer.
DO professionally dry clean your indoor and parade flags. Many dry cleaners will do the job free of charge, especially just before various holidays, such as Flag Day, Memorial Day, Independence Day, and Veterans Day.
DO treat the flag with respect. When it becomes too worn to display, it should be burned appropriately. Many American Legion Posts hold annual flag burning services.
DO read up on the American Flag Code to understand how to raise, display, lower, parade, and salute the flag properly.
DO keep ceremonial flags protected by using a display case that is intended for flag use.
Don'ts of Flag Care
DON'T expose your flag to particularly harsh weather conditions. Thunderstorms, hail, heavy snows, and high winds can damage even the toughest exterior flags, so bring yours inside before the weather gets ugly.
DON'T fly a flag that's wet. If your flag does get an accidental drenching, take it down and dry it flat. Flying it while wet can lead to excess strain on the fabric and stitching, shortening its life.
DON'T let the fringe get wet. American flags with yellow fringe are particularly attractive, but the fringe often isn't colorfast. If it gets wet, the fringe could bleed into the white stripes of Old Glory.
DON'T place the flag near cables, trees, wires or any other surfaces that could abrade the flag. Doing so can lead to damage. Make sure your flag has plenty of room to fly!
DON'T use a flag that is intended for flying for any other purpose, such as draping over a table, desk or other surfaces. Instead, choose bunting and other decorative items.
Have Questions?
If you need more information about what size or type of flag to choose or how to care for your flag, we have answers. Eagle Flag is proud to offer a variety of flags, poles and hardware, bunting, and other items to help you put your pride on display!
Eagle Flag is your one-stop shop for all things flag. Serving customers for more than 10 years, we're known for our affordable, heavyweight flags and our attention to detail. We're proud to offer a variety of flags, poles and hardware, bunting, and other items to help you put your pride on display! All of our flags are Made in the U.S.A.
Comments are closed