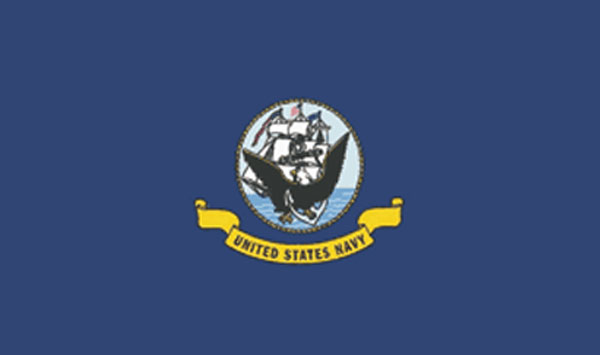 U.S. Military Flags: 5 Branches of the Military and their Respective Flags
The United States has laws against the desecration of their flag, which demonstrates this nation's passion for their banners.
It should be no surprise, therefore, that there are military flags for each branch of the military.
Each flag reflects the branch of defense that it represents and has a history as unique as that of the U.S. flag.
Keep reading to find out more about each branch of military flags.
U.S. Army Flag
Despite having been the first branch of the military at their formation in 1775 under General George Washington, the U.S. Army was the last to receive their flag.
This flag features a white background with a blue representation of the War Office Seal and a scarlet scroll that reads "United States Army." Beneath that, "1775" is in blue letters.
The U.S. Army flag was officially adopted in 1956 by President Dwight D. Eisenhower.
You may see one of these flags with colored streamers attached to it. These proudly announce the various battles and wars that the unit carrying that flag have been involved in. This practice dates back to the Civil War.
U.S. Marine Corps Flag
While the U.S. Marine Corps had established scarlet and gold as their official colors in 1925, they didn't appear on their official military flag until its adoption in 1939.
Their flag has scarlet as their background color. Over that is the Marine Corps emblem in gold and gray which features an eagle over the world with an anchor behind it.
Beneath the emblem, a white scroll bears the words "United States Marine Corps."
In addition to the Marine Corps flag, you may see one of several other flags flown by a Marine unit. These smaller red flags with various numbers of white stars are the personal flags of brigadier generals, major generals, lieutenant generals, generals, and commandants.
U.S. Air Force Flag
Officially adopted in 1951 by President Harry S. Truman, this flag features the Air Force coat of arms on a blue background.
The Air Force coat of arms includes an eagle, a shield, and a circle of 13 stars along with a scroll containing the words "United States Air Force."
Although the 13 stars found on the Air Force's flag collectively symbolize the original 13 colonies, the top 3 also represent the three departments of defense.
U.S. Navy Flag
The United States Navy flag was another of the military flags that were adopted by President Dwight D. Eisenhower, this one in 1959.
This flag has a blue background with the seal of the navy laid over it, an image that includes a ship, an anchor, and an eagle. Beneath the seal, a golden scroll bears the words "United States Navy."
What many people may not know about this flag is that it is not actually flown on Navy ships. Instead, it's used on land in Navy bases and for ceremonies.
U.S. Coast Guard Flag
The current U.S. Coast Guard flag was adopted in 1964. It's white with a dark blue Great Seal of the United States. An eagle is featured with a shield with a blue chief over vertical red and white stripes.
Inscribed in blue over the eagle is an arc with the words "United States Coast Guard". Below the eagle are the words "Semper Paratus", meaning always ready, which is the Coast Guard's motto. Beneath that is the year 1790, representing when the service's ancestor, the U.S. Revenue Cutter Service, was founded.
This branch is unique to the other services in that it has two official military flags, the Coast Guard standard and the Coast Guard ensign, which is flown from ships.
Where to Get Military Flags
If you want one of these banners of your own, then check out our selection of military flags. We have the flags of the U.S. Army, U.S. Marine Corps, U.S. Air Force, U.S. Navy, and many others.
Eagle Flag is your one-stop shop for all things flag. Serving customers for more than 10 years, we're known for our affordable, heavyweight flags and our attention to detail. We're proud to offer a variety of flags, poles and hardware, bunting, and other items to help you put your pride on display! All of our flags are Made in the U.S.A.
Comments are closed